Ventorlin Inhaler (Salbutamol) - 100mcg (200 Doses)

- Free Shipping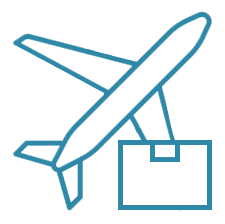 - Add to Cart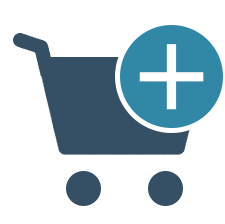 Ventorlin Inhaler (Salbutamol) is one of the best inhalers for asthma and other respiratory issues characterized by the constriction of bronchioles or airways. It helps control the symptoms of asthma promptly and effectively. It is a rescue inhaler that should be always with you if you are an asthma sufferer. Also, it is useful in controlling bronchospasm caused by exercise. On oral inhalation, the aerosol medicine instantly brings down asthma symptoms such as cough and breathlessness.
Ventorlin Inhaler (Salbutamol) is actively composed of Salbutamol Sulphate, which is also called Albuterol. The drug readily binds to the receptors of beta-2-adrenergic to relax the smooth muscles present in the bronchioles. This way the bronchioles or the airways dilate so that the air flows flawlessly across the respiratory tract. With this Albuterol inhaler, an asthmatic patient can overcome bronchospasm effectively.
Administer Ventorlin Inhaler only through oral inhalation. To control asthma symptoms, you need to take at least one or two puffs. In chronic cases, you need to use it for three or four times daily. To control or prevent an exercise-induced asthma, use Ventorlin Inhaler around 15 to 30 minutes prior to indulging in exercise. Make sure you keep this rescue inhaler always with you as a part of your asthma treatment.
General side effects of Ventorlin Inhaler include tremors, sore throat, headache and restlessness. Overdose with an asthma inhaler could increase the risk of adverse effects. It is important that you use this relieving inhaler exactly as prescribed by your doctor.
Write a review
Your Name:
Your Review:
Note:

HTML is not translated!
Rating:
Bad
Good
Enter the code in the box below: