Filagra DXT


- Free Shipping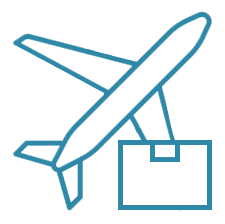 - Add to Cart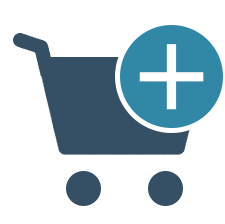 Filagra DXT
Filagra DXT medicine manufactured by Fortune Healthcare Ltd. works amazing for dealing with complete impotence issue like erectile dysfunction and premature ejaculation at the same time. The pill is safe for consumption by men at all age. The medicine is combination of Duloxetine 40 mg and Sildenafil Citrate 100 mg (Generic Viagra) for relieving Erection Dysfunction and Premature Ejaculation. It helps to relieve impotence issue by providing harder penile erection for longer time and delaying ejaculation to happen at peak time of intercourse.
Powerful combination allows appropriate blood flow in penile and improves ejaculatory control in men. Take the powerful pill just once in a day. Swallow pill with plain glass of water. Taking pill in presence of complete sexual stimulation helps to gain maximum effective outcomes. Duloxetine 40 mg and Sildenafil Citrate 100 mg (Generic Viagra) composed Filagra DXT medicine shall lead to some side effects only when consumed in excess or in cases where you are allergic to components in the pill.
Filagra DXT is the medication that is composed for working over repeated penile failure issues in men. The medication is a pure male sexual enhancer and it is not suitable for women at all. This medication is a powerful combination of Duloxetine and Sildenafil Citrate components. The powers of both shall help in making it a sensational solution for enhancing the erectile abilities and premature ejaculation-like condition as a whole. The impotence treating medication is all safe for men of all ages, this medication is highly recommended and effective only for men who are over 18 years old. Children and females are requested to stay away from the potential sexual inhibitor.
Working Of The Medication

Impotence issue in men is a nerve destruction syndrome that is treated and premature ejaculation completely takes away the confidence in well-performing passionate sexual movements. Filagra DXT medicine is a powerful generic solution, which is intended to enhance erectile dysfunction or impotence issue in men.
This medication is a fast-acting lovemaking session treatment that helps in curing the issue forever. Filagra DXT Medicine is a potent combination of duloxetine and sildenafil citrate at the dosage of 100 mg. Along with the treatment of erectile failure, this medication also works well to enhance ejaculation control in men. Premature ejaculation condition helps make it extremely difficult for the couple for achieving the desired satisfaction; this pill shall further need the best formulas to deal with such ailments without any sort of extra effort.
How Much Filagra DXT Is Okay?

Filagra DXT medication is available in easy to consume conventional tablets form which is to be consumed orally with a glass of water. This medication is not safe to have any drink or drink. While drinking alcohol can further ruin the effectiveness of this medication. The generic medication is a quick-acting solution and should be taken in complete moderation; Filagra DXT simply does the job better in overcoming penile failure and enhancing ejaculation control in men. Excessive consumption of the medication can lead to unhealthy outcomes that can further develop some of the side effects and other reactions while consumption of the medication.
Buy Filagra DXT Online

Filagra DXT medicine is a generic alternative to the blue pill, a more well-known impotence treating medication. This medication has a low price and further one shall guarantee high quality. You can Buy Filagra medication by going to the online drug store.
Filagra DXT medication is a generic alternative and this dual-action medication Filagra DXT is used for the treatment of two debilitating sexual conditions erectile dysfunction (ED) and premature ejaculation (PE) like condition. Fortune Healthcare manufactures this dual-action drug in the form of conventional tablets form of medication for oral consumption.
There is no need for the consumption of multiple ED and PE treatment medications. One double-acting tablet of the medication is well enough. A generic component of this medication shall enhance the flow of blood in the penile organ and further, it shall delay early ejaculation of semen so that one can have a longer session of making love.
Generic Name: Sildenafil Citrate 100 mg and Duloxetine 30 mg
Formula: C28H38N6O11S and C18H19NOS
Systematic name: 1-[4-ethoxy-3-(6,7-dihydro-1-methyl-7-oxo-3-propyl-1H-pyrazolo[4,3-d]pyrimidin-5-yl) phenylsulfonyl]-4-methylpiperazine and (+)-(S)-N-Methyl-3-(naphthalen-1-yloxy)-3-(thiophen-2-yl)propan-1-amine
Molecular weight: 666.69992 g/mol and 297.41456 g/mol

Consuming The Pill For Overcoming Complete Impotence in Men

Dual-action medication branded as Filagra DXT consists of two prescription drugs Sildenafil Citrate 100 mg and Duloxetine 30 mg

High dose medication is to be consumed carefully before and while one might be erectile dysfunction and PE issue in men

Intake of this dual-action medication at least one hour before intending to engage in a proper lovemaking session

This medication is composed of the easy to consume the conventional tablet medication which is to be consumed orally without chewing, crushing, or breaking the medication before oral intake

Doctors might advise people for consuming the conventional tablet form of medicine on an empty stomach so that the drug assimilates easily into the bloodstream

Component Sildenafil Citrate 100 mg and Duloxetine 30 mg in the medication can help lose effectiveness if Filagra DXT medicine is consumed along with alcohol and fatty foods
Overview of The Filagra DXT Medicine
Sildenafil Citrate 100 mg and Duloxetine 30 mg component in the banded pill Filagra DXT in Conventional Tablets medicine is to be used as directed by a physician. One must also ensure that they follow all the directions carefully before and while taking this dual-action medication for erectile dysfunction and PE

It is also important for consuming the medication at least an hour before one might intend to engage in sexual activity; this shall further help the medication time for assimilating and work well in the bloodstream

Avoid altering the conventional tablet form of medication by chewing, crushing, or breaking this medication Filagra DXT, as this might further lower the effectiveness of this medication

Consumption of alcohol and grapefruit with impotence treatment medication might produce unwanted side effects

Do not consume this dual-component medication more than one dose at a time, as excessive intake of the dual-acting medication might enhance the risk of adverse effects of the medication
Fortune Health Care Ltd. manufacturer composes Filagra DXT is a combination drug for treating erectile failure in an impotent man. The sensational combination of Sildenafil Citrate 100 mg and Duloxetine 30 mg shall make the pill a powerful medication for treating repeated penile insufficiency right from the roots. This medication works effectively in treating both erectile dysfunction and premature ejaculation.
Sexual medication solution helps in relieving repeated penile failure issues in men by overcoming blood pressure and enhancing the flow of blood in the penile region. Excessive consumption of medication should be strictly avoided to experience passion and healthy outcomes. Proper consumption of the medication shall help men in getting a hard and strong penile erection naturally without any extra effort.
The lovemaking session is completely passionate after the premature ejaculation is under control which shall help men in unloading at peak times. This Filagra DXT medication helps sexually aroused men for coping with repeated penile failures extremely easily. Medication is an energetic solution for overcoming these sensational issues in minutes of medication consumption. Keep Filagra DXT medicine in a cool and dry place for safe medication storage. The pill is to be stored away from the reach of children and pets.
Contraindications to Drugs While Consuming Filagra DXT:

Patients are must follow some types of medication; it is not necessary to consume Filagra DXT medication in presence of the below-mentioned situation:

In case men consume any sort of nitroglycerin or nitroprusside medication.

If an impotent man consumes amyl nitrate drugs (called recreational poppers).

If men are consuming medications that receive organ donors or some of the similar solutions in case azole antifungal drugs are consumed orally (topical candida/thrush/athlete's foot creams are safe) Tricyclic antidepressants like the combination drug amitriptyline with this impotence treating medication are just not safe for consumption.
Filagra DXT medication by Fortune Healthcare is a sensual combination of Sildenafil Citrate 100 mg and Duloxetine 30 mg which shall make it an excellent medication for overcoming erotic issues. The medication is an advanced form of medication that is contained in both compositions which is effective concentrations. Premature ejaculation condition at the same time of consumption of this medication.
This proper energy-rich formula boosts up the lovemaking session by boosting up the flow of blood in the penile region. The medication is just so famous for its exceptional mechanism of action and long-lasting effectiveness of the medication. sexually excited man when it is issued with the penile condition.
Having multiple sexual disorders can further involve erectile dysfunction or ejaculation issues in general. This single medication shall work effectively on both issues which shall further allow the couple to mate and have a healthy lovemaking session. The 100 mg component of this medication shall all focus on addressing sexual performance along with some of the workings of erectile dysfunction (ED) or impotence issues in men. While other components of 30 mg Duloxetine mainly refer to lowering the level of stress-related anxiety by simply relieving the issue of premature ejaculation (PE) condition in men.
Filagra DXT medication is of the high potency dose that is to be used with some other treatments which shall lead to penile erection. not using this medicine Sildenafil Citrate 100 mg ingredient in the medication of the dual-action pill that could lead to some side effects like dizziness, headache, lightheadedness, flushing, stomach bleeding, stomach bleeding nose, trouble sleeping, or swelling of the hands/ankles/feet (edema) like condition.
Before one might even start taking sildenafil citrate 100 mg and duloxetine 30 mg medication, one must consult the doctor and talk about all the allergies. Middle-aged men who consume Filagra DXT might be more susceptible to the side effects of the medication. Avoid engaging in activities like driving or operating machinery while consumption of this medication. This pill does not protect against sexually transmitted infections like HIV. The medicine has a higher dose for treating erectile dysfunction or impotence and premature ejaculation in men.
Write a review
Your Name:
Your Review:
Note:

HTML is not translated!
Rating:
Bad
Good
Enter the code in the box below: