Asthalin Inhaler - 100 mcg (200 mdi)
Brand:
Cipla
|
Availability:
In Stock

- Free Shipping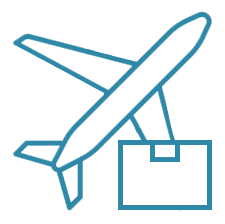 - Add to Cart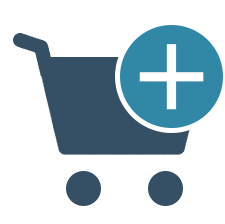 Asthalin Inhaler 200 (100 mcg) is used to manage and relieve the symptoms of asthma or bronchospasm. Asthma is a respiratory condition that is characterized by the narrowing of the small airways in the lungs, also called bronchioles. It is one of the types of chronic obstructive pulmonary diseases (COPDs) categorized by the clinical features of breathlessness, coughing, wheezing and chest congestion.
Asthalin Inhaler 100mcg provides quick relief from an asthma attack or bronchospasm. Hence, it is also useful for people with history of exercise-induced bronchospasm. Asthma is often triggered by exposure to pollen, dust, molds, pet dander, pollutants, etc. Asthalin Inhaler is an ideal reliever inhaler as it provides instant relief from spasmodic contraction of bronchioles, thereby reducing asthma symptoms. Remember, Asthalin does not cure asthma; you need to use it when an asthma attack commences.
What is the active component of Asthalin Inhaler?
Salbutamol Sulphate (Albuterol) is the active drug composition of Asthalin Inhaler, which is prevent in an aerosol form. This asthma inhaler contains a propellant that delivers 100mcg Salbutamol Sulphate directly into the lungs when you press down the inhaler. Each Asthalin Inhaler provides approximately 200 doses.
How does Asthalin Inhaler act?
The active drug Salbutamol Sulphate is pharmacologically denoted as a Beta-2-adrenergic antagonist, a type of bronchodilator. On oral inhalation, the drug adheres to the beta-2-adrenergic receptors causing the muscles to relax and bronchioles to dilate. This way it opens up the constricted bronchioles, allowing the air to flow flawlessly, thereby making breathing much easier and comfortable. This is how Asthalin Inhaler acts to bring down asthma symptoms. This relieving inhaler is a fast-acting bronchodilator and is short-acting, which lasts for nearly four to six hour.
How it is helpful in exercise-induced bronchospasm?
Some people experience asthma or bronchospasm while performing exercise. Such people should always carry Asthalin Inhaler while performing exercises. Rigorous exercise can lead to contraction of bronchioles, making it difficult to breathe. This reliever inhaler dilates the contracted bronchioles by relaxing the smooth muscles, making breathing easier. Also, it can be used to prevent asthma symptoms caused by exercise.
How to use Asthalin Inhaler?
You must use Asthalin Inhaler as required for relieving an asthma attack at any point of time. Make sure you ask your doctor or pharmacist about how to use this inhaler. You might have to take one to two puffs for nearly four 4 times in 24 hours. You must not exceed the dose by 8 puffs a day. Keep the inhaler always with you if you are an asthmatic patient. You may use Asthma Inhaler to prevent bronchospasm caused by exercise; take it 15 minutes before commencing exercise. Follow all directions carefully while using Asthalin Inhaler:
Pull out the mouthpiece cover and shake the container well
Exhale as much as possible and place the mouthpiece in your mouth
Start inhaling and press down the inhaler to discharge the medicine while inhaling
Hold your breath for a few seconds once the medicine is released
Remove the mouthpiece and breathe normally
Keep the mouthpiece cover back and then rinse your mouth after a few seconds
How often should one use Asthalin Inhaler?
One needs to take one or two puffs, or as recommended by the medical professional and as required. For chronic cases, one may need to take it regularly. The effect usually lasts up to four to six hours. You must only use it to relieve asthma symptoms. If your doctor has prescribed it to take regular puffs and you miss the dose, take it as soon as you recollect. However, if the next dose is scheduled, avoid it and follow the regular dosage. Do not take two doses at a single time.
Where should I store Asthalin Inhaler?
You should keep this asthma relieving inhaler in a cool, dry place. Do not keep it in a place that is exposed to heat or sunlight. Keep the mouthpiece covered when the inhaler is not in use. More importantly, store Asthalin Inhaler away from children.
What are the contraindications of Asthalin Inhaler?
People with history of Salbutamol or Albuterol are not allowed to use Asthalin Inhaler. It is also contraindicated in pregnancy and breast-feeding. People taking antihypertensive (beta-blocker) medicines, corticosteroids and diuretics are strictly prohibited from using this asthma inhaler.
What are the side effects of Asthalin Inhaler?
Headache, rapid heartbeat, tremor and restlessness are the most common side effects of Asthalin Inhaler. Less common ones include sore throat, muscle cramps, palpitations and confusion. Check with your doctor if you experience any unexpected symptoms after dosage, such as skin rashes, swelling of the face and chest pain.
Write a review
Your Name:
Your Review:
Note:

HTML is not translated!
Rating:
Bad
Good
Enter the code in the box below: